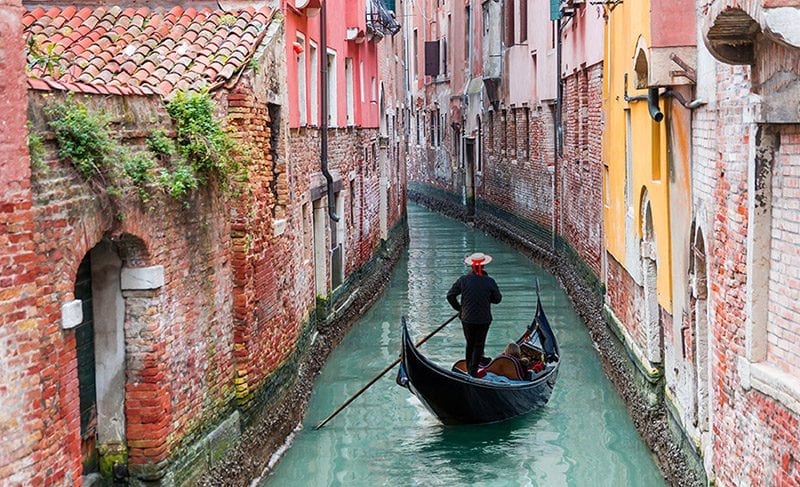 Top 10 Countries To Retire Abroad
Living in a place where the lifestyle and cost of living matches your financial situation
Are you ready to spend your golden years in comfort, style and maybe even a bit of luxury? As a retiree, you'll want to be able to live in a place where the lifestyle and cost of living match your financial situation.
It goes without saying that before retiring in another country you need to do your research thoroughly. You need to know what it is like living there and how much it will cost. Do they have all your creature comforts and favourite products you want? Are there theatres, entertainment, sports, activities and more? Is the healthcare system good? Getting older means more healthcare needs. Is the healthcare system affordable, or would you need to take out private health insurance?
It's important to understand how your pensions might be affected. Will your pensions be payable into a local bank account? Can you move your pension overseas? Also don't forget to look at the tax implications of living in another country other than your home country.
You'll also need to consider the visa application and residency process for moving to this country. Make a thorough budget of your expected monthly living expenses to see if it is financially viable to relocate. Remember to factor in airfare costs for visits to family back home.
Many people dream of retiring abroad or travelling long term. We've provided a list of 10 destinations to consider for your golden years.
Portugal
While not yet quite as popular as its Iberian neighbour, Portugal is increasingly being seen as one of the premier retirement locations in Europe. Retiring in Portugal is, without doubt, the best choice if you're not cut out for life in the developing world or the tropics.
It enjoys one of the most stable climates in the world and 3,300 hours of sunshine per year. This means sunnier days than almost anywhere else in Europe. Portugal's Algarve region has 100 miles of Atlantic coastline, punctuated by jagged rock formations, lagoons and extensive sandy beaches, many awarded coveted Blue Flags from the European Blue Flag Association.
Recent legislation allows resident foreign retirees to receive pension income in the country tax-free. The law also provides for reduced taxation on wages, intellectual property, interest, dividends, and capital gains under certain circumstances.
Mexico
Retiring in Mexico has always been a top choice for many Britons looking to escape the cold winters, stretch their retirement budgets, or seeking out an adventure. For many, Mexico offers a lot of the benefits of back home, without much of the hassle.
In the big cities, major ex-pat and tourist areas, most people speak English. If you move here you can get by without learning Spanish and be comfortable. If you move outside of these areas, you will find that most people speak only Spanish.
The Mexico health care system provides both public and private options. You can find at least one hospital in every mid-sized and large city. Plus, it is simple and straightforward to buy property in Mexico for foreigners. Yet, you need to do your due diligence and hire professional advice which is a must.
Italy
Italy is experiencing another renaissance and is one of the best places to retire in the world. But it's not only retirees looking to move to Italy.
Certain corners of Italy can be among Europe's best bargains. If you are looking for old world charm at an affordable price, Italy should be at the top of your list. About a third of Italians speak English. Italy's health care is ranked as one of the highest in the world. Citizens and residents have access to their National Health Service for free or at a low rate.
Italy is a cradle of Western civilization. It has more UNESCO World Heritage sites than anywhere else in the world. And what about the food? Italy is definitely the best place to retire for any food lover. The cuisine is world-famous, and each region has signature dishes and its own style of cooking.
France
Carefully planning your finances and retirement pension will enable you to make the most of living in France when you retire. With France's climate, excellent food, wine and laid-back lifestyle, not to mention the excellent health care system, value-for-money properties and the fact that older people are really respected, France remains high on the list of dream destinations for ex-pat retirees.
You'll have to prove to the French authorities that you have a pension or other means of financial support, as well as a health plan to meet the cost of healthcare.
If you have a UK state pension, you can currently claim it in France and have it paid directly into a French bank account in euros without incurring any transfer fees or bank charges. Private pensions are normally paid in sterling into a UK bank account and you have to convert and transfer it into your French account.
Thailand
Considering its diverse culture and geography, Thailand is one of the best places to retire in Asia. Thousands of ex-pats from across the globe settle here each year. The diverse geography ranges from cool, misty mountains to white-sand beaches. You can live in bustling, modern super-cities or enjoy the slow pace of life in a small town.
You can be sure that wherever you choose to retire in Thailand, there will already be a few ex-pats there to welcome you. One of the best reasons to choose retirement in Thailand is that you can get a retirement visa. Other types of ex-pats will have to show proof of employment in the country or make repeated visa runs to stay.
If you meet certain income requirements, you can apply for a retirement visa. This will take out some of these steps for you.
Spain
Spain remains well within the budget of many retirees and is one of the most popular retirement destinations, given its temperate climate, laid-back lifestyle and coastal attractions. It's also a relatively easy place to settle, given the large English-speaking population.
It has incredibly diverse regional cuisine and you'll be sure to find plenty to keep you active. There are many great benefits for ex-pats retiring there such as a low cost of living and excellent affordable healthcare.
While private healthcare is popular among ex-pat retirees in Spain, due to the often long waiting lists and high demands of services, the country does have a comprehensive and well-developed national healthcare system.
Malta
Malta is an increasingly sought-after retirement destination among ex-pats these days and it's no surprise why. Situated just 100 miles south of Sicily, the Mediterranean island offers an incredible charm, from its crystal-clear aquamarine waters to its stunning historic cities.
Malta, a string of three small islands in the southern Mediterranean, is one of the most affordable and historic places to retire in Europe. The country is home to some of the oldest human artefacts in the world and has been occupied by the Phoenicians, Byzantines, Ottomans and Knights Templar.
The language is English, crime rates are low and the health care is excellent. Malta does not offer a retiree visa, but its Global Residence Program amounts to one of the best residency opportunities in Europe. You can qualify simply by renting a place to live for as little as 800 euros per month.
The Dominican Republic
With an established ex-pat community from across the world and a tropical climate, warm all year round, the Dominican Republic is a place where you can enjoy old town colonial living. The city of Santo Domingo was originally founded by Columbus and is packed with centuries of rich history.
Today you can find a blend of European architecture and Latin lifestyle. This makes it one of the best places to retire anywhere in the world. The price of property in the Dominican Republic is still affordable and comes with some major benefits. The government is also investing in infrastructure within the country. Roads are improving all the time, while the Dominican Republic is also marketing itself as a medical and dental tourism location.
There is a generous residency program. The climate and beaches are one of the main attractions of living in the Dominican Republic. The white sand beaches are as good as you can find anywhere in the world. The waters are warm throughout the year, perfect for swimming, sailing and any number of other watersports.
Belize
Belize is a safe, welcoming, unassuming little country. The population values personal privacy, self-determination and freedom, making it one of the best places to retire in Central America.
As well as a reef, ruins, rivers and rainforest, Belize offers easy residency and tax-free living. It's an English-speaking safe haven for both you and your money.
Belize is also a banking haven, one of the few remaining in the world. Every bank must maintain a minimum of 24% liquidity at all times, and its bankers respect bank secrecy. It's one of the easiest places in the world to open an offshore account. This is yet one more reason to consider Belize for retirement.
Panama
Modern living, beautiful weather and friendly people see Panama becoming increasingly popular amongst retirees. Many ex-pats who are already there find themselves significantly happier and healthier after moving to Panama.
In particular they say the great food, slower lifestyle and luscious tropical landscapes allow them to easily escape the worries of the wider world.
Panama, of course, has one other major draw: you will not be taxed on foreign earnings while living there. This means you can collect your full UK pension without paying any income tax.
Content of the articles featured on this website are for your general information and use only and is not intended to address your particular requirements or constitute a full and authoritative statement of the law. They should not be relied upon in their entirety and shall not be deemed to be, or constitute, advice. Although endeavours have been made to provide accurate and timely information, there can be no guarantee that such information is accurate as of the date it is received or that it will continue to be accurate in the future. No individual or company should act upon such information without receiving appropriate professional advice after a thorough examination of their particular situation. We cannot accept responsibility for any loss as a result of acts or omissions taken in respect of any articles. For more information please visit www.goldminemedia.co.uk