Life Assurance Advice from Headstart Financial Planning
Life Assurance
What is the most valuable thing you have? Your house? Your car?
Or is it you?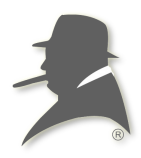 As the great man once said:
"If I had my way, I would write the word "insure" upon the door of every cottage and upon the blotting book of every public man, because I am convinced, for sacrifices so small, families and estates can be protected against catastrophes which would otherwise smash them up forever. It is the duty to arrest the ghastly waste, not merely of human happiness, but national health and strength, which follows when, through the death of the breadwinner, the frail boat in which the family are embarked, founders and the women and children and the estates are left to struggle in the dark waters of a friendless world."
Sir Winston Churchill
Protecting your income and your family should be the cornerstone of financial planning. Illness, redundancy or death can all bring on real financial hardship and the plans that you and your family have made may not be possible. It is important to protect those dreams and the life you worked so hard to make possible.
There are many forms of protection. Choosing the right one for you will depend on many factors, including existing provisions, your goals and your tax position.
We are here to make sure that you get the right cover for your needs.
Life Assurance can protect income, your family and even your business, it can also be used to minimise some potential tax liabilities.
As with all protection planning your Life Assurance should be reviewed regularly to ensure it continues to meet your and your families needs. We will agree with you how regularly that will happen.
We will review with you what your risks are, calculating how much you would need to protect your income, cover your debts and keep those family dreams a possibility.
Education is high on most parent's priorities and increases in school trip costs, the variety of extra curriculum activities, increasing University fees and changes to available grants mean careful planning is needed to give your child the best educational future. It is not just about saving the money to ensure they get the best start in life, but about protecting your income so your children are provided for if you lost your income through illness or injury.
Any government's welfare reform will mean fewer people qualifying for state benefits, but Headstart can help you make provision to ensure you spend your time getting back on your feet rather than worrying about your finances. Whatever your circumstances, concerns and goals, we should be able to help you to protect them, now and into the future.