Mortgage Advice from Headstart Financial Planning
Mortgages
For most people, a home is likely to be the biggest financial commitment they will ever make and there are so many confusing options available – do you go for low-interest rate or low fees, fixed or tracker, traditional or offset?
An initial headline rate may be low, but the addition of application fees, product fees, conditional insurance, lock-in periods and a whole host of other variables may make that initial rate less attractive.
By speaking with us you ensure that your mortgage product is the most suitable for your needs and circumstances.
Headstart Financial Planning is not tied to any lender, which means we can give you an unbiased recommendation and work in your best interests to establish the most appropriate product and lender for you. We then offer to review your mortgage product throughout the term, considering all available options until the debt becomes £0.
As financial planners, we make use of a range of research tools. One of these is MortgageBrain – a top of the range, whole of market mortgage sourcing and comparison system – which we make available to you below.
Please feel free to have a go, then give us a ring so we can match your personal financial circumstances to the lenders' individual product criteria.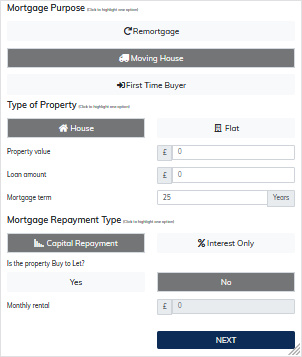 Mortgage Search
Answer some simple questions about your financial status and mortgage requirements, then our free Mortgage Search will seek out some of the best mortgage deals for you.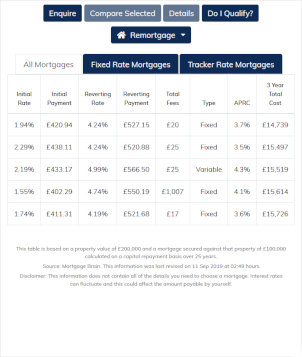 Best Buy Mortgages
Let Mortgage Brain take some of the pain away with their free Mortgage Best Buy viewer. Choose between First Time Buyer, Remortgage or Moving and see what's available.
So whether you are a first time buyer, embarking on that first rung of the ladder, remortgaging, moving home, investing in a buy-to-let or let-to-buy property, building your own home or looking to release equity, you can be sure that we have all the tools you need to make this as easy a process as possible for you.