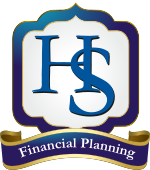 Headstart Financial Planning
Life Assurance, Pensions, Investments and Mortgages
Providing practical, whole of market financial planning advice for nearly 40 years
Financial Planning: 01202 536494
Mortgage Department: 01202 536495
Email: info@headstartfinancialplanning.co.uk
Our Services
We offer a wide range of financial planning advice and services, for both personal and business clients.
Personal Advice
As experienced financial planners we are able to offer advice on a broad range of products and services.
Whether for investment advice, retirement planning, inheritance planning, mortgages, protection or simply reducing costs, we have many years of finding the most suitable solutions for your needs.
Business Advice
The success of a business often depends on a few key individuals and business can be decimated by the death or illness of one of the individuals. This can cause financial disruption for the business, but can also impact the company reputation, the employees and their families' wellbeing.
Smart Money
Smart Money is our no fluff, straight forward financial advice bi-monthly magazine. Each edition is filled with an array of articles about how we can help you further to plan, grow, protect and preserve your wealth. As we all know, the ultimate goal money can buy is financial freedom.
FTSE 100 Index
Please note this is not live data and may be subject to a delay of up to 24 hours.
About Headstart
The financial market is a large, complex area. Headstart Financial Planning Ltd has some of the best advisors who specialise in certain aspects and are in a position to help a wide range of individuals and businesses. We can advise you on mortgages, investments, pensions and life assurance amongst many other areas.
We are constantly updating, improving and expanding our knowledge of the financial market. This means we can offer the most up-to-date, relevant and effective advice.
Contact us today. Your first meeting is completely free and you are under no obligation to us.
Our Team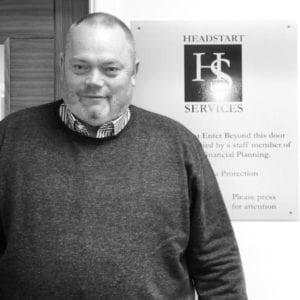 Robert Milligan, DipPFS, Cert CII (MP & ER)
Principal
Robert enjoyed a successful career with a local Life Assurance office before striking out and setting up Headstart in 1999. The new millennium brought in the change to Headstart Financial Planning Ltd.
Robert advises across a range of products and has over 35 years experience working together with his team of planners and clients, providing high quality financial advice.
Telephone: 01202 536494
Email: info@headstartfinancialplanning.co.uk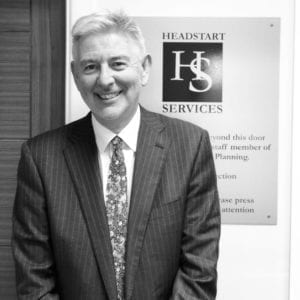 Jim Crotty, CertPFS, Cert CII (MP)
Financial Planner
Jim has been in the Financial Services industry since the early 1980s. He ran his own business until 2005 when he joined Headstart Financial Planning.
Jim mainly recommends in the investment and pensions arena.
Telephone: 01202 536494
Email: jim@headstartfinancialplanning.co.uk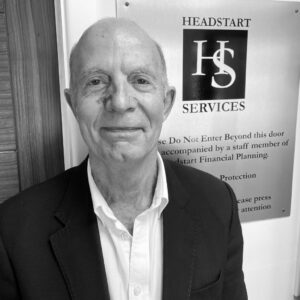 Chris Collier, DipPFS, Cert CII (MP & ER)
Financial Planner
Chris joined the financial services industry in 1980 with a large insurance company and during this time advised clients and also trained other advisors. He used these skills to set up Headstart Financial Planning along with Robert and Geoff.
Chris recommends across a wide range of products, including helping clients with Equity Release. Chris now finds himself regularly advising the children of his original clients as he is a trusted family advisor.
Telephone: 01202 536494
Email: chris@headstartfinancialplanning.co.uk
The Headstart Administration Team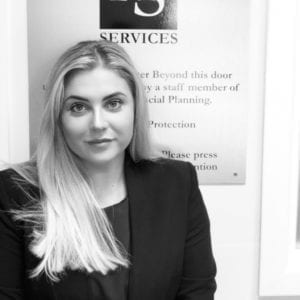 Ellen Jones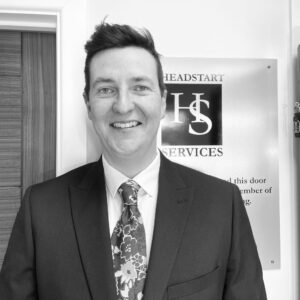 James Wilson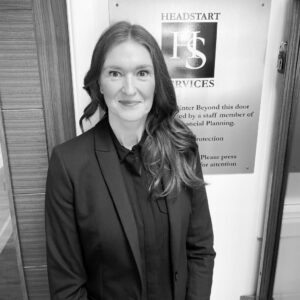 Charlotte Sharifi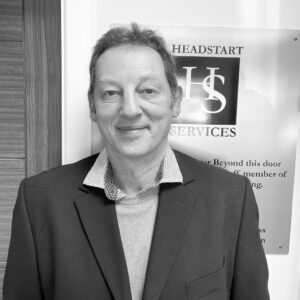 Ian Carswell
Our administration team is made up of experienced staff who provide services to the advisors and to clients.
This means that you can always be confident that someone will be on hand to help you and ensure that your mortgage or policy is properly managed from application to completion.
The team is made up of:
Ellen Jones, Mortgages Administrator
Tel: 01202 536495
Email: ellen@headstartfinancialplanning.co.uk
James Wilson (MP), Mortgage Advisor
Tel: 01202 536495
Email: james@headstartfinancialplanning.co.uk
Charlotte Sharifi, Life and Pensions Administrator
Tel: 01202 536494
Email: charlotte@headstartfinancialplanning.co.uk
Ian Carswell, Life and Pensions Paraplanner (FPC)
Tel: 01202 536494
Email: ian@headstartfinancialplanning.co.uk
Free Initial Meeting
Your first meeting or telephone call is free, without obligation
Call us today on 01202 536 494
All of our financial advice is subject to UK Financial Regulations and therefore is targeted towards UK clients.
Giving Practical Whole of Market Financial Planning Advice
For good, practical financial planning advice in Bournemouth, Poole and surrounding areas – talk to us at Headstart Financial Planning.
Together we have been offering ongoing financial advice since the 1980s and have acquired a wealth of experience across a wide range of financial products.
We carry out a comprehensive fact-find upon which we base our recommendations; you will receive an explanatory letter and a copy of our records pertaining to those recommendations.
All our advice is based on whole of market research.
Just Looking For Advice?
We realise that sometimes people just want to talk, to get another opinion.
Our commitment to you includes an agreed ongoing future-proof review structure, tailored to your needs.